Hyper Island: Teaching on Digital Management MA
Industry leader for module on MA course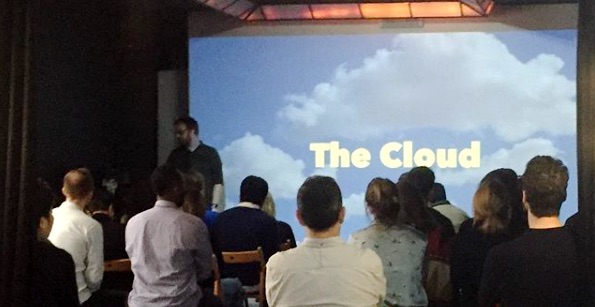 I acted as Industry Lead for the "Digital Technologies" module of Hyper Island's Digital Management MA. For 2017-18, I worked on the part-time MA course. In 2018-19, I worked on both part-time and full-time courses.
"Digital Technologies" is, obviously, a huge topic to cover in the limited space of time I had. Given the nature of a digital management course, I decided the best approach to the material I'd deliver would be to focus on teaching how to think about technology, rather than, say, "how to code".
I came to a course hinging on five hour-long(ish) lectures:
Inventing The Future - technology trends and innovation: covering invention, prototyping, hype cycles and broader trends - notably, the smartphone, and Everything As A Service
How Computers (Don't) Think: AI, Machine Learning, Computer Vision/Audition; what it means when people talk about it, what models to have in your head; from Donald Michie's MENACE through to adversarial neural networks
Data: a deep dive into where data comes from, ways to think about it, ways to interrogate, process, and visualise it, developing a critical understanding of it
Connected Objects: the internet of things - smart devices that exist on the internet, how they work, why they're interesting
Crypto: Codes, Cyphers, Security (and that money stuff): primarily, a 2000-year crash course in crypto, from the Caesar cypher through the Enigma Machine to public-key encryption, which gives us the tools to understand how the blockchain works, and then critically examine it. I'm not a fan of cryptocurrencies, but it was a relevant topic, and a good one to deconstruct from a technical perspective.
Around that we threaded a couple of my own workshops: learning what programming feels like via Logo and Google Blockly, and designing conversational UIs with post-it notes and just a little acting. We also had a healthy range of guest speakers and workshops hosts from a wide range of backgrounds. I worked closely with course leaders Gabriella Trifiletti and Catherine McHenry to develop and refine the material. We also worked with industrial partners to deliver a project brief for the students to work to; special thanks to Henry Cooke and BBC R&D for their involvement.
Teaching at Hyper is hugely rewarding. For whatever reason, many students come to the Digital Technologies module perhaps a little apprehensive of what looks, on paper, somewhat challenging because of the topics it covers. It's always been hugely rewarding to watch them develop their understanding, and combine it with their own insight and confidence. They ask great, challenging questions, and always come to nuanced, smart conclusions and pitches at the end of the brief time with them. I have always been surprised, delighted and impressed by their work at numerous moments throughout the course.
And teaching this material forced me to really confront my own opinions and understanding, taking a huge swathe of information and crunching it down into clear, well-strcutured narratives. I think the work there paid off. I hope to continue to refine and update the material where appropriate.